BATTLE READY, FULLY SECURE
The MX50 has been designed to meet the data input and output requirements of the digital dismounted soldier and is the first wearable product designed by Getac to address the requirements of the defence sector. With a 5.7″ screen & Intel® Atom X5 processor, the MX50 meets battlefield SWaP requirements.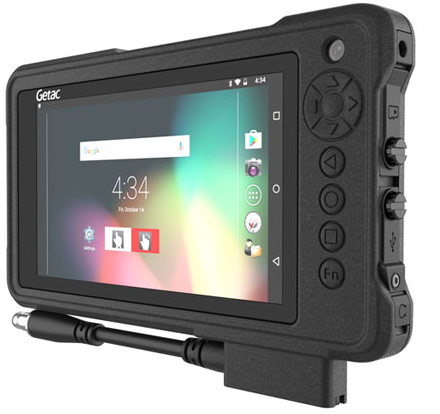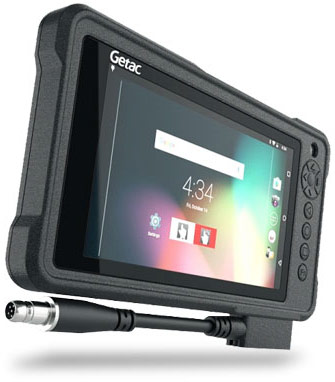 Compact & Lightweight
The MX50's reduced size and weight means that dismounted soldiers can have the advantage of digital battlefield awareness without compromising their endurance or freedom of movement.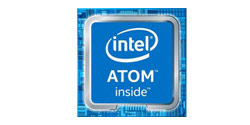 Power Efficiency Built-in
The MX50 is configured with the Intel® Atom™ x5 Processor. This new generation Atom™ processor is optimised for energy efficiency but has a quad-core chip as well as Intel® HD graphics, so it can deal with even very demanding graphic applications.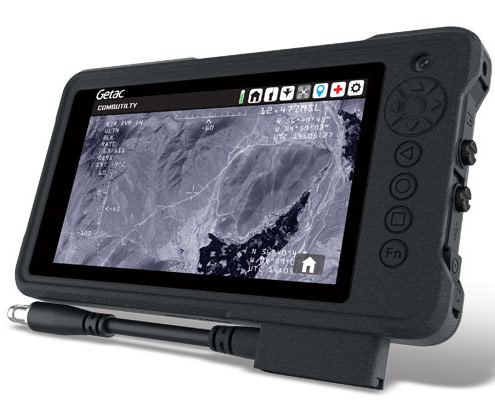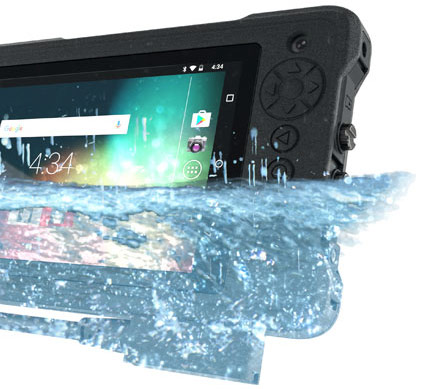 Water Resistant
Operational performance cannot suffer because you get wet. That's why we've designed the MX50 to be water resistant rated to IP67, so it can go where you do.


Customised-Off-The-Shelf (COTS)
The MX50 is designed to be deployed as part of an integrated soldier system and is available with a rugged cable with a choice of connectors. Getac is an industry leader in mobile connectivity but we understand than a devices ability to connect wirelessly is sometimes a weakness so the MX50 can also be configured without wireless comms if required.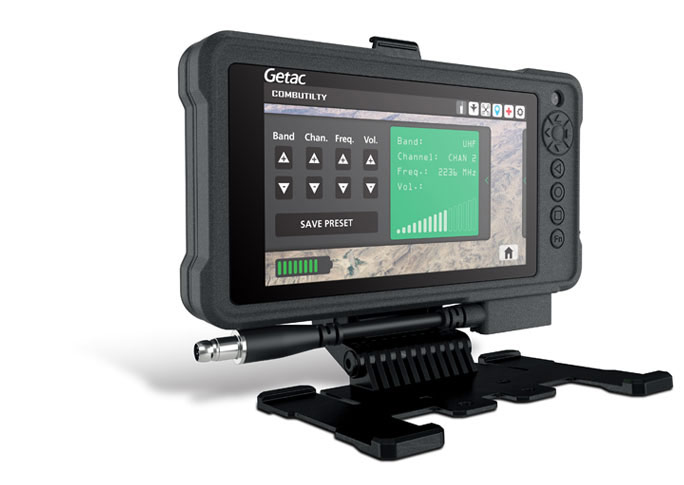 MISSION-CRITICAL SECURITY
The MX50 is designed and built to keep your data safe in extreme physical scenarios. It has been approved for U.S. Government use by the NSA under the Commercial Solutions for Classified (CSfC) program.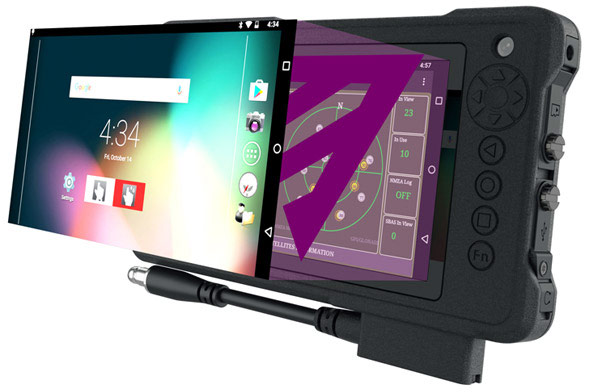 Secure Data-At-Rest
For customers who require Next Generation Data Protection™ to secure data-at-rest we can offer Trivalent's leading-edge software, Trivalent Protect™. Through a unique process of encryption, data shredding and secure storage, Trivalent ensures vital data is protected in real-time from unauthorised users.

Optimum Display
Big enough to share information and small enough to minimise weight, the MX50's 5.7″ display is optimised for the dismounted soldier. The HD screen clearly displays even complex information and the brightness can be increased to view in direct sunlight or dimmed to be used with night-vision goggles.*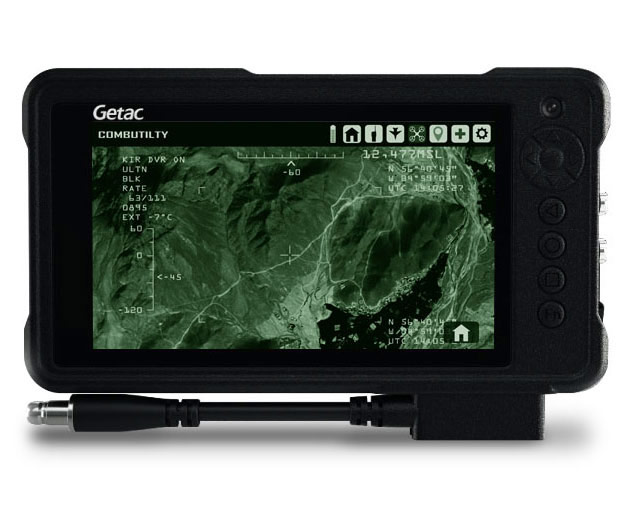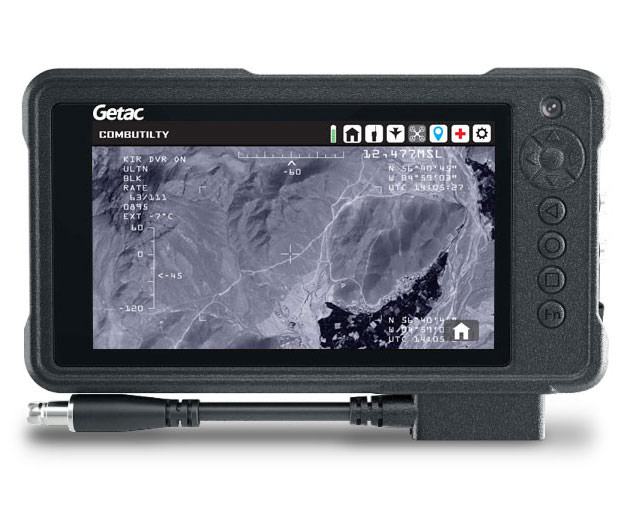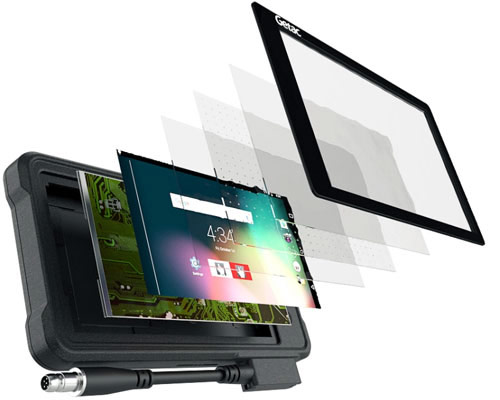 LumiBond® 2.0: Better, Brighter, Stronger
The MX50 uses our revolutionary LumiBond® 2.0 technology to achieve a display that is more readable and offers better contrast and more crisp colours than any other rugged tablet display. By bonding the display glass with the touch panel and LCD, we've created a single panel that is more durable, minimises glare and improves readability. Four advanced touch modes (Rain-Touch, Glove or Pen mode, plus an optional Digitizer mode) and the included hard-tip stylus enable you to interact with applications in any environment.
SnapBack Power
The MX50 is designed to integrate with the other elements of the soldier system including the auxiliary power pack. However, if the device is required to operate independently for extended periods, then the SnapBack battery can be attached to increase operating time.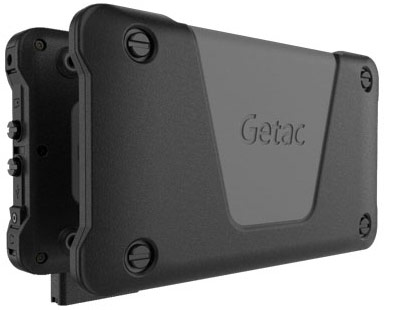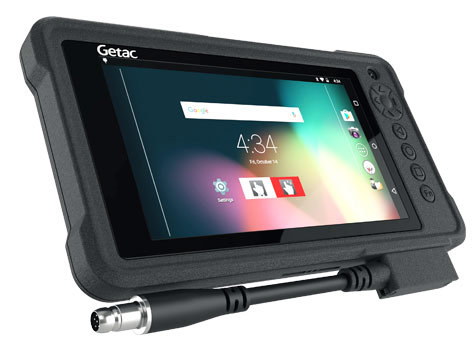 Android OS
Apps have changed the way we access and enter data remotely. Android OS makes it easy to build a custom app or use one of the forward operating utilities available on the market today.
Flexible Mounting
The MX50 has been designed to be fully interoperable out of the box with current and legacy soldier systems. The chest-mount is designed to integrate with a standard issue MOLLE vest, providing hands-free carry and ease of access.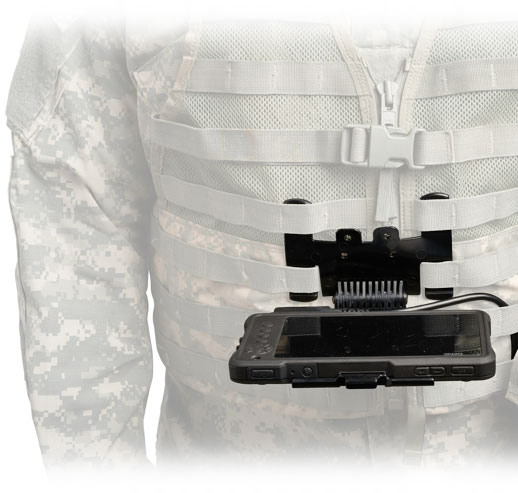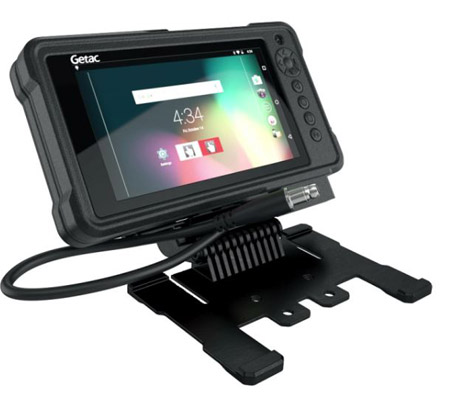 Built to Survive
The MX50 is certified to the highest military standards and tested by independent internationally recognised laboratories.

MIL-STD 810G
Certified to MIL-STD-810G for ruggedness, the MX50 has been tested to endure drops, knocks, dust & water ingress, temperatures from -21°C to 60°C and low pressure altitudes.

MIL-STD 461G
MIL-STD-461G is the revised Military standard and testing specification to ensure the conducted emissions (CE), conducted susceptibility (CS), radiated emissions (RE), and radiated susceptibility (RS) of a system can meet the requirements for the control of electromagnetic interference.
Platform Stability
As a supplier to the Defence sector for over a quarter of a century Getac understands the need for deployed systems to be supported and stable in configuration for longer than is typically available from consumer products. We can also offer warranty extensions beyond the standard 3 years depending on project requirements. All this ensures the device delivers excellent value for money over it's life.

Industry's Best 3-Year Warranty.

Accidents can take your equipment out of service when you least expect it, especially in a rugged environment, which can cause costly equipment downtime.
That is why Getac has introduced accidental damage as standard under our new Bumper-to-Bumper warranty, to help minimize your enterprise IT costs.
Bumper-to-Bumper is your hassle-free guarantee, supported by the best Pack & Collect logistics service in Europe, and rapid repair and return by Getac's in-house experts.
That means you can depend on us to have your unit back in service within days.
Standard.
3 years Bumper-to-Bumper
*Requires optional filter