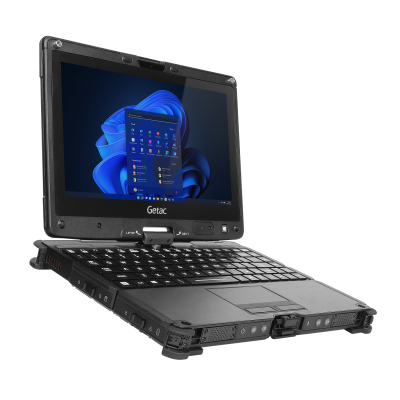 EVEN FASTER. MORE SECURE. AS THIN AND VERSATILE AS EVER!
The Getac V110 fully rugged convertible notebook is the best convertible we've ever made: It features best-in-class performance, industry-leading security, a large 11.6" widescreen display and a design that is as thin and light as ever – at 2.1kg light and 39mm thin.
BRILLIANT 11.6" LARGE DISPLAY
The V110 features a large 11.6" display that utilizes LumiBond® 2.0 technology for incredible clarity both indoors and outside in direct sunlight. The 11.6" widescreen display is ideally suited to providing plenty of real estate to run Windows and your apps on.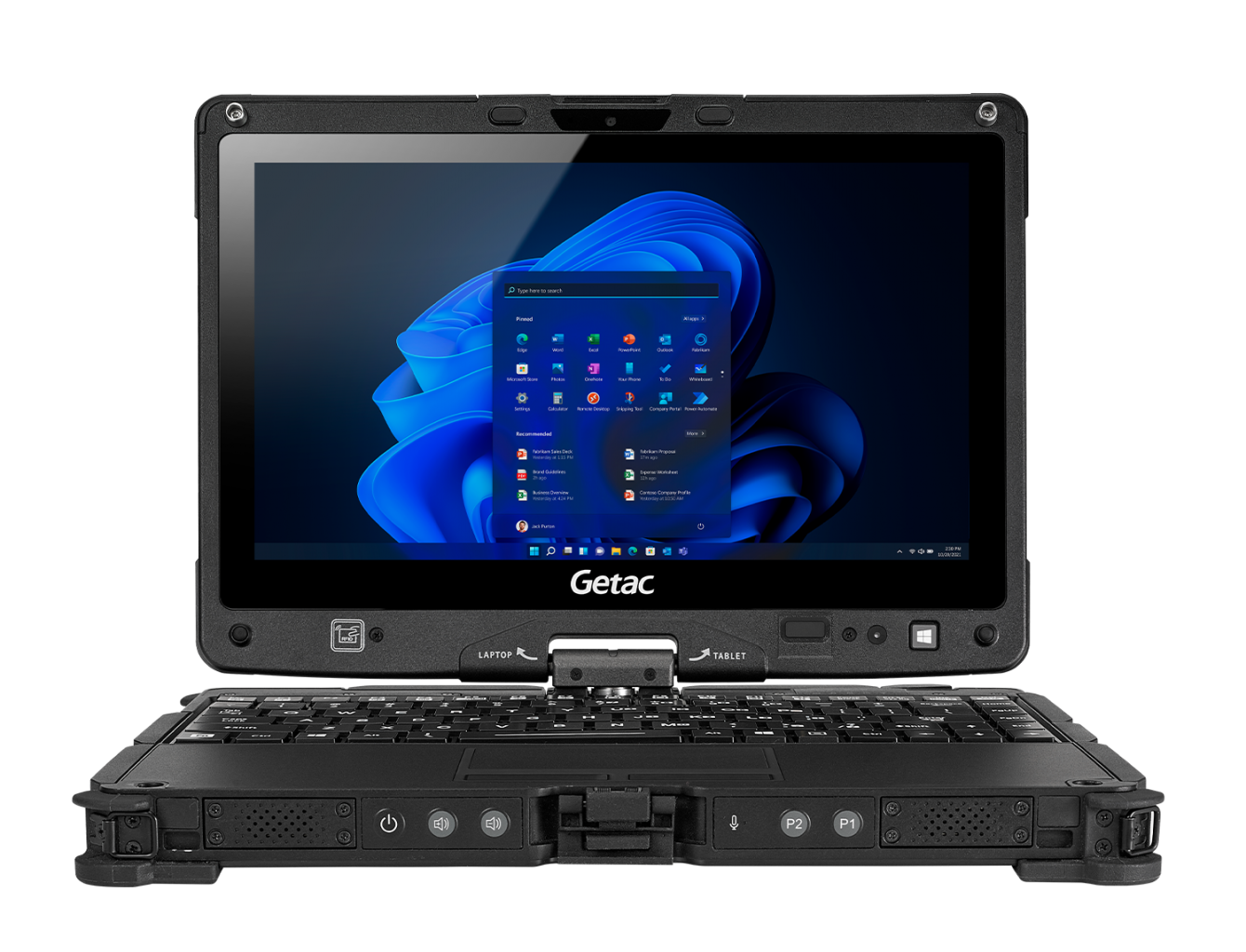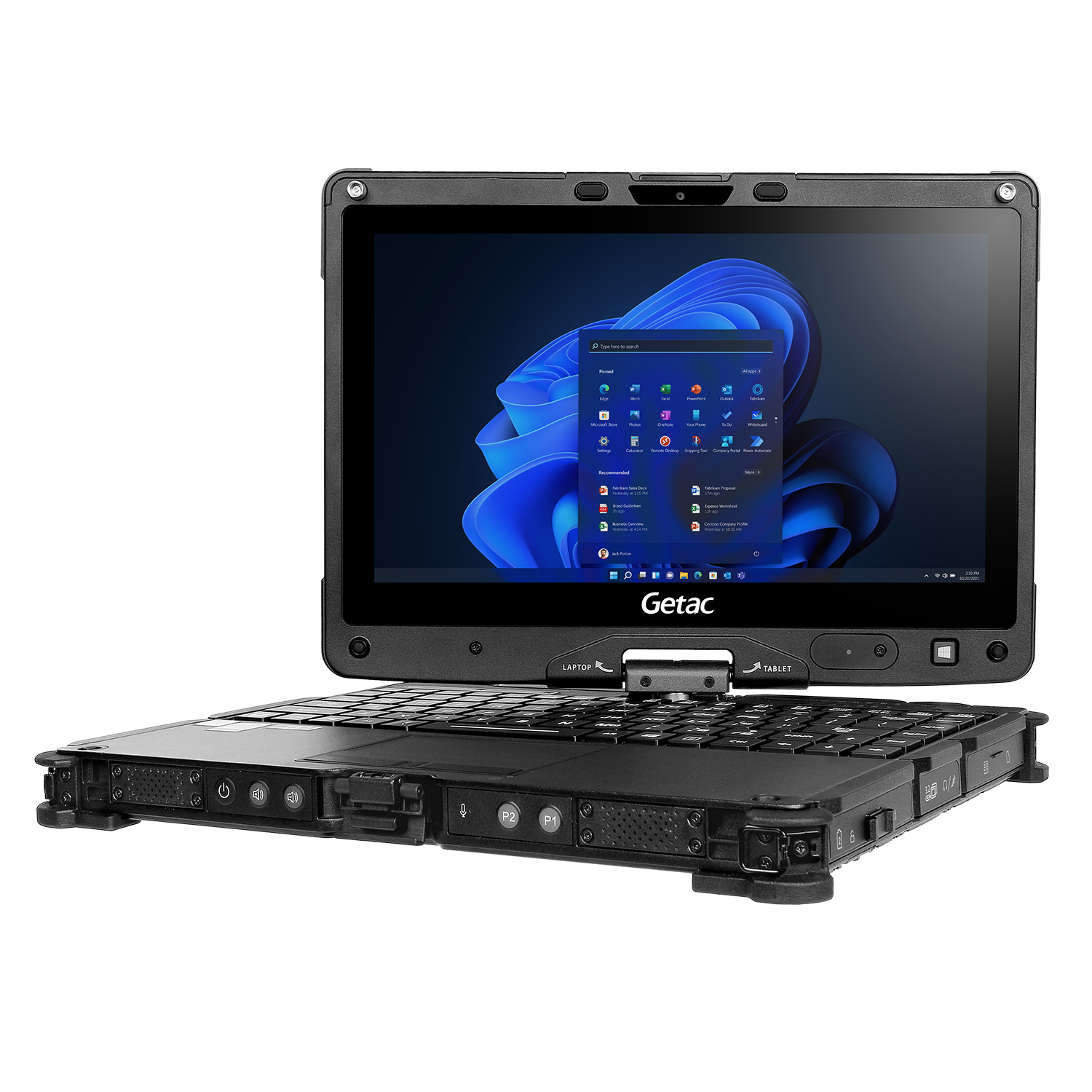 UNCOMPROMISED PERFORMANCE
The V110 is built to perform, featuring a powerful 10th generation Intel® Core™ processor, flash storage and responsive graphics. It's the fastest rugged laptop we've ever built.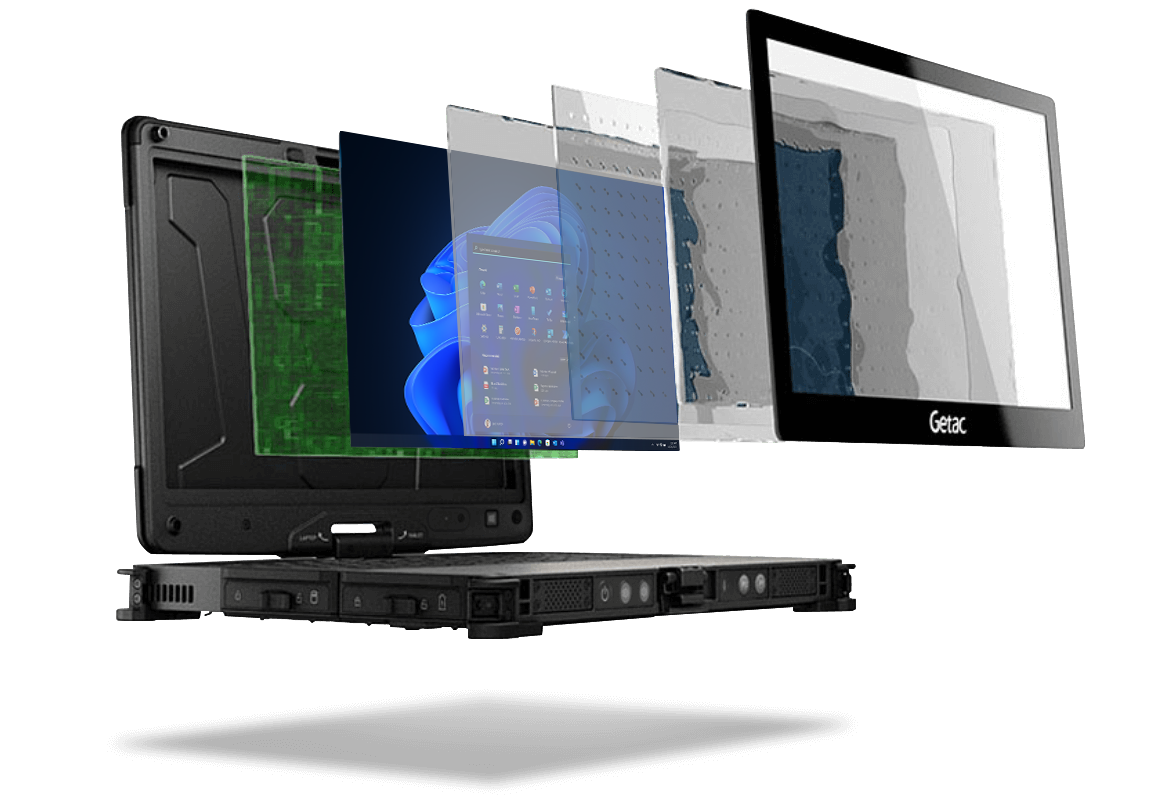 LUMIBOND® : BETTER, BRIGHTER, STRONGER
The V110 takes advantage of our revolutionary LumiBond® touchscreen technology, which bonds the display glass with the touch panel and LCD, creating a single pane that is more durable and readable, and offers better contrast and more crisp colors than any other rugged laptop display. It features four advanced touch modes (Touch/Rain, Glove or Pen mode, plus an optional Digitizer mode), and the included hard-tip stylus enables you to capture signatures and take more precise notes on drawings, maps, or forms.
BUILT TO SURVIVE™
The V110 fully rugged laptop has been built using high levels quality materials to make it unflinchingly resilient. The V110's main chassis structure is precision cast using Magnesium Alloy, an incredibly strong structural metal that also happens to be one of the lightest in the world for its strength. We combined that with an advanced rugged polymer in areas of less impact and rubberized absorption polymer at the main points of contact. The V110 has been independently tested and certified to MIL-STD-810H, IP65 and MIL-STD461G standards.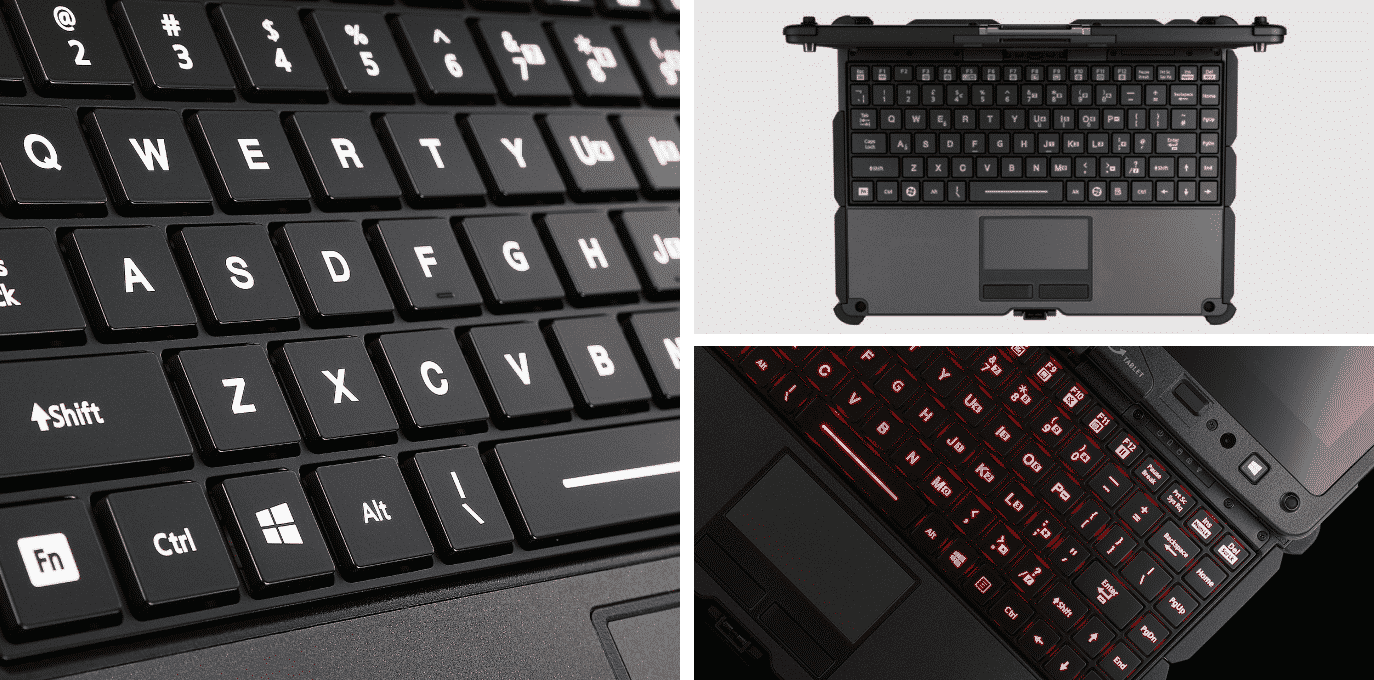 FULL-SIZE KEYBOARD
The V110 comes with a full-size, waterproof membrane keyboard. Its 88 standard-sized, island-style independent keys provide a premium feel and increased durability. The V110 delivers a large keyboard, so you can type the way you're used to typing. And, the red backlight allows you to type in the dimmest conditions without silhouetting yourself. It also reduces eyestrain, which helps reduce fatigue.

10th Gen Intel® Core™ i7 vPro™
The V110 can be configured with either the Intel® Comet Lake Core™ i5 or i7 processor, delivering an amazing level of CPU performance.

Dual Battery for long-lasting Power
The V110's unique, hot-swappable dual-battery design allows for potentially everlasting, uninterrupted battery life. This enables you to remove one of the two rechargeable batteries and replace it with a fresh battery without ever shutting down apps or your Windows OS.

Absolute DDS
This optional protective measure disables your V110 if it detects an unauthorized or compromised entry.

NFC/RFID Reader
Authenticate your credentials via Near Field or Radio Frequency transmission.

Faster Start-Up Times
With such a powerful Intel processor, the V110 boots up in seconds for time-sensitive, high-priority operations.

Incomparable Connectivity – Advanced 4G LTE
The V110 can be configured with 4G LTE WWAN and features an 8-band 3D antenna for blazing fast download and upload speeds with fewer dropouts.

802.11ax WiFi
The V110 features 802.11ax WiFi, the state-of-the-art in wireless connectivity technology.

Intel UHD Graphics 620
Getac's V110 features the new Intel® UHD Graphics 620 providing an outstanding level of responsiveness and frame rate for both 3D graphics and video.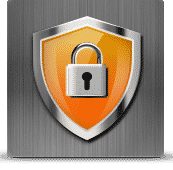 Security Redefined
Experience an industry-leading suite of security features, including multi-factor authentication, to protect against malicious threats and intrusions.

Trusted Platform Module 2.0
The V110 features TPM 2.0 – a powerful anti-tampering device that checks for any signs of intrusion during system boot-up.

Smart Card Reader
The V110 supports Smart Cards for secure identity verification.

Windows 10 Multi-Factor Authentication
The V110's hardware supports Microsoft's authentication tools, including Windows Hello and Microsoft Passport.

Dedicated GPS
The V110's dedicated GPS offers faster location positioning and improved accuracy.
BEYOND EXPECTATIONS
Bumper–to–Bumper fully rugged warranties go beyond the expected to protect your productivity.
Industry's leading 3 Years Warranty
Accidents can take your equipment out of service when you least expect it, especially in a rugged environment, which can cause costly equipment downtime. That is why Getac has introduced accidental damage as standard under our Bumper-to-Bumper warranty, to help minimize your enterprise IT costs. Bumper-to-Bumper is your hassle-free guarantee. That means you can depend on us to have your unit back in service within days.
Standard 3 years Bumper-to-Bumper
For full details of the warranty protection, see the Terms and Conditions.